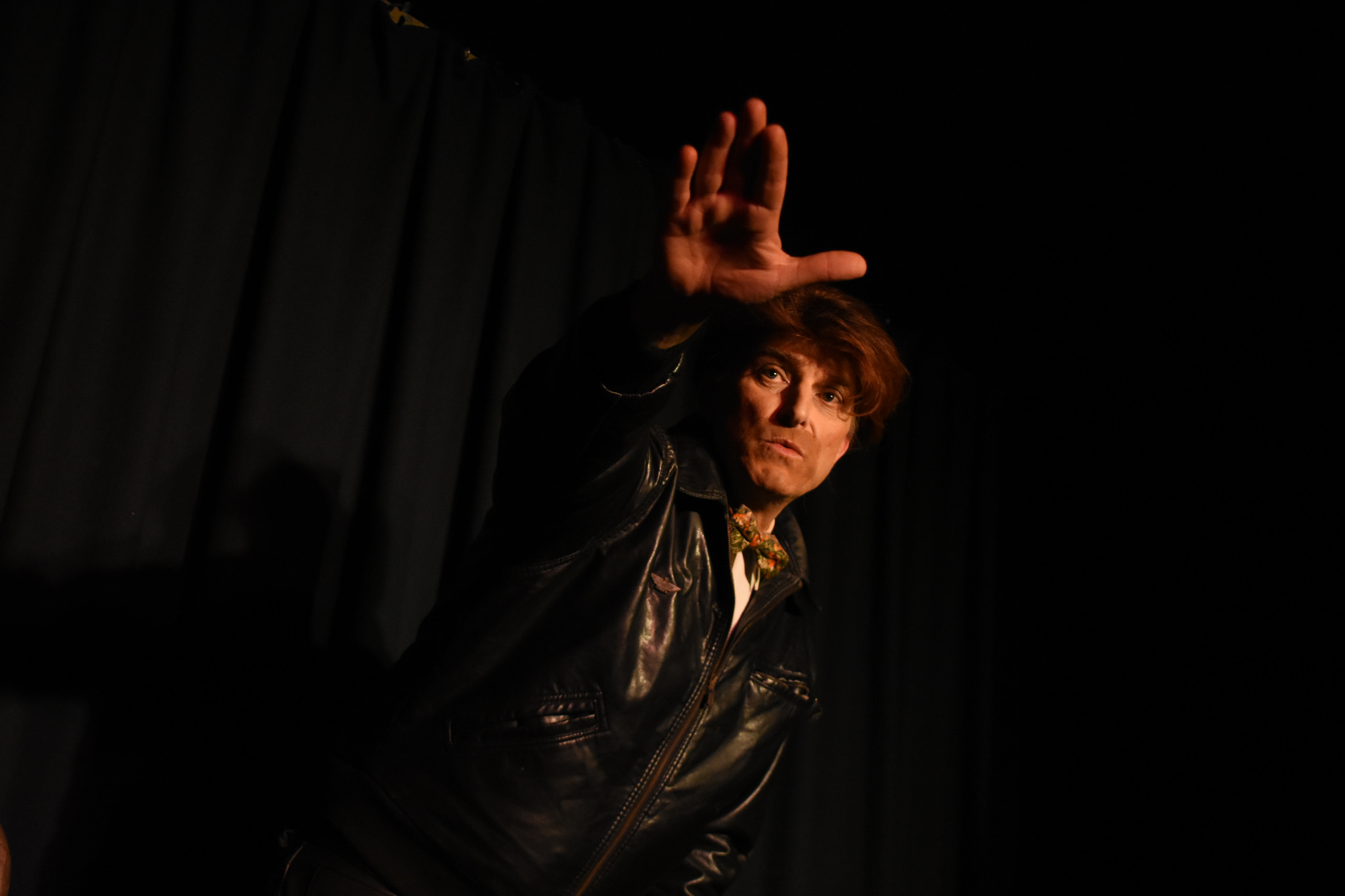 With the advent of live streaming and Skype, I can now help you put together your work on a one-to-one basis but… at a distance.
I can help look at your script / material, and I can see how you perform it through the magic of online connection, offering you live feedback via chat and written form notes direct to your inbox.
If you want to create a bespoke blend of online and in person tuition it's quite easy and I can charge you an hourly by-appointment fee, which you can spread over many moons,….. or we can together create a package that suits you, your work and lifestyle.
You can still come in person on any courses,
Or you can visit in person where we can work together one-to-one, face-to-face,
Or you can work entirely via Skype, from the comfort of your own home / play-space.
Get in touch to explore how we can build a programme to suit what you want to create.
I offer:
Script feedback
Streamed / Skyped viewings of your work in progress
Written and verbal notes on your work.
Streamed / Skyped viewings of my suggestions of how you can block or solve staging issues.Plus tips towards:Performance skills & techniques.
Where to test your material in public.
Technical & Backstage considerations.
Booking venues.
Publicity, including….
Designing, Printing, distributing,
Dealing with Press, Media & Social Media, & the Web.
Arranging ticketing, & front of house.
The Premiere
Collecting & Using feedback.
"Jb's course was the springboard I needed to take my seed of an idea from a dream to an award-winning solo show. Without his forceful nudges, positive support and playful but practical approach, it would not have happened. I'm very grateful."  Kate Darach, Moontales. 2014/2015.

I have worked one to one on solo shows with:

Kate Darach (Moon Tales)
Sarah Charsley (Ghost Sex)
Lianne Campbell (Lessons from Leelah)
Sara Hickingbottom (The Woman Who Conceived the Pill
Anne Penketh (Sugar Baby)
Giulia Menichelli (Chiaroscuro)
Terianne Falcone (Good Grief: stories at west 88 street)

Laurence Shorter (Fooling skills)


And maaaybe David Stephens (Pulling up The Drawbridge)
Email me for fees (all negotiable) and conversation.