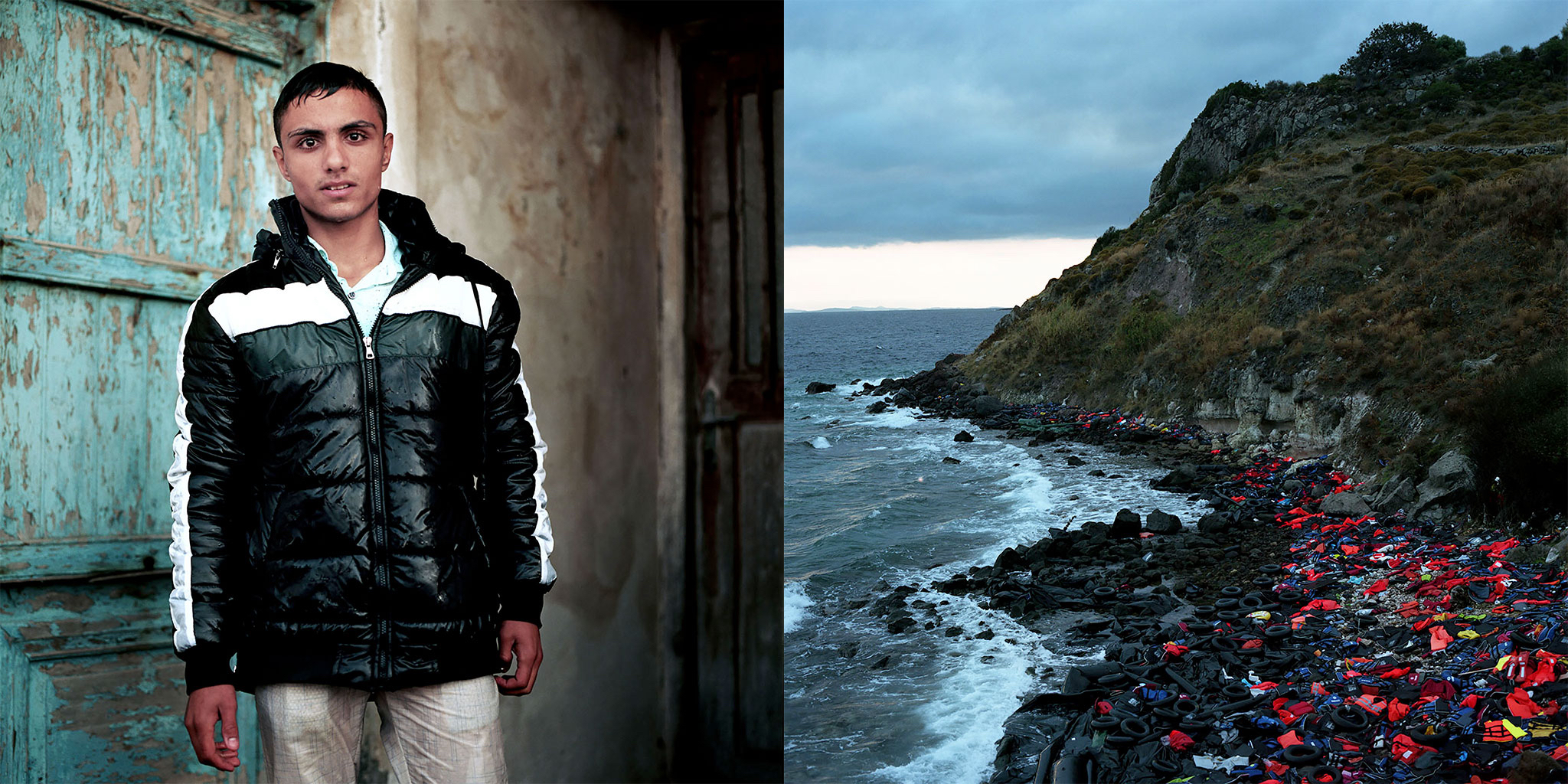 Something Underground Theatre Company present
Fucking Foreigners (working title).
"If I had a bowl of Skittles and I told you just three would kill you…."
Meet Saif, refugee & doctor, travelling through Egypt & Libya to get to Shengan zone country Italy, with Amira, baby Mahdi, and friend Hussan. But… When their boat capsizes, they're annoyingly brought instead to non-Shengan Greece.
Meet Micky, open hearted volunteer on the same Greek beach of Leros, welcoming Refugees with open arms. 
Then on the beach, handsome & professional, Saif arrives.
But Saif, a refugee from more than war, needs to get deeper into Europe…. and pretty volunteer Micky, looks too good to be true… a passport to his goals.
Saif now makes his fatal mistake.
But Micky, is also keeping a double role to herself, aspiring journalist for Britain's most xenophobic & anti-EU tabloid, she's been sent by her chauvinistic editor, to dish dirt on refugees, and help swing the EU referendum.
Undercover as a volunteer on a Greek beach, she meets the "swarm" that come ashore.
But 2 weeks of direct personal contact with heartbreaking stories leave her just… disillusioned.
And she now also makes her fatal mistake…
Their mistake? In a storeroom… …next to piles of donations…They make love..
Now..
…as she helps Saif to cross Europe, and into the UK, both are painfully slow to realise that the other is not what they appear.
Only when Micky's effect on him deepens does Saif regain his humanity
Whilst Micky, the agent of a paper whose mission is to divide a continent and swing the referendum, has finally found her scoop.
But its heart and story now beat deep within her, and it is nowhere near as evil as she has been firmly told, by her handlers, to paint it.
The last explosively ambitious scenes bring them together again, in a bid to regain their humanity, avert more suffering, and bring the truth home.
………
Rehearsed reading of this new play by Jonathan Brown.
18th November 2016,
Lewes.
Reading starring…
Lucas Augustine, Amanda Bolt, Tom Bonham, Jonathan Brown,
Kristina Howell, Fabio Leone, and support from David Stephens, Anna Hawkes,
With additional thanks to:
Script feedback: Philip Ayckbourn / Annika Brown
Expert on migration lore, Michael Loader
Funding advice Kata Gyongyosi
Prospective Additional direction: Britt Forsberg
All at Pitch Up, Ovalhouse, 2nd March 2017
Input regarding fundraising for refugees: The Refugee Council
Input regarding fundraising for refugees: The Red Cross
We're gathering support and energy to bring this new play to you.
We hope to bring a work in progress presentation
to South Hill Park, Bracknell 26th-29th June TBC.
This page is under construction (as is the play).
Come back soon to find out where we're going.