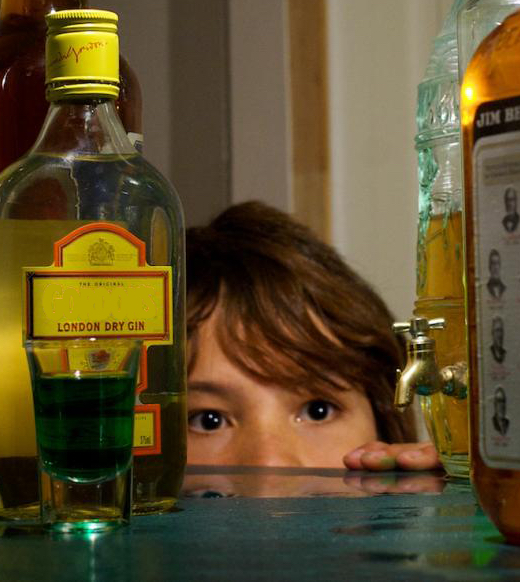 Happy Hour

It's more than an hour, and it's not always happy. 
A dark comedy…
One man's odyssey, to save his son and his own sanity,
from the sinister forces he's exposed them both to.
(formerly "Licence")

"A spellbinding event" Maurice Hindle (Writer, Educator, Editor)
Bernie wants his pub to be "child friendly", a party atmosphere, a sort of… Santa's Grotto, with himself as Father Christmas. But he's so busy making his dream come true, that his own ten year-old son, Teddy, doesn't get a look in. Blind to his son's need for love, his wife's need for moderation and his best friend's need for honesty, Bernie sails his prized ship, The Toby, directly and decisively, onto the rocks. Funny, full of laughter, moving, disturbing, poignant, and emotionally satisfying.
One man's odyssey, to save his son and his own sanity, from the sinister forces he's exposed them both to.
    5 Stars. (Latest 7)
4 Stars (Fringe Review)
4 Stars (Three weeks)
Written and performed by Jonathan Brown
Winner: Best Male Performer, Brighton Fringe 2013
Nominated: Best Male Performer, Brighton Fringe 2007
Winner: Best New Play Award, Brighton Fringe 2012
Shortlisted: Best New Play Award, Brighton Fringe 2013
Directed by
 Denise Evans
BEST ACTRESS (nom) Liverpool Daily Post & Echo Awards for A View From the Bridge
BEST ACTRESS (nom) Manchester Evening News North West Theatre Awards for Decadence
BEST ACTRESS NSDF Sunday Times Theatre Awards for Decadence
Director of "Memoirs of a Hermaphrodite" and many more.
Including Music performed & recorded by James Waters
5 Stars "A perfect piece of theatre.
Writer/actor Jonathan Brown takes you on a complex, funny and harrowing journey. Bernie…. is portrayed brilliantly by Brown, who plays with equal plausibility and pathos his neglected son, brash wife, lust interest and various drunken regulars. Brown has a terrific eye for social observation and his one man show is a profoundly moving piece of theatre. If you're only going to see one play this festival, you'd be hard pressed to beat this." Rachel Pegg, Latest 7 Magazine, Brighton Fringe 2010.
Contains strong language. Suitable for 13+ yr olds.
"We were both really impressed with both the script and the performance. You are a wonderful, wonderful storyteller and totally captivated us. I thought you managed the multiple characters with elegance and the physical and vocal characterisation was very strong. I loved the humour, the darkness, the dangerous territories and the power of the message. I felt in that intimate space we were seeing you unravel a part of your soul….wish you every success for the rest of the run. I hope many people come to see it, for their benefit as well as yours." Anita Sullivan, Award-winning R4 Playwright.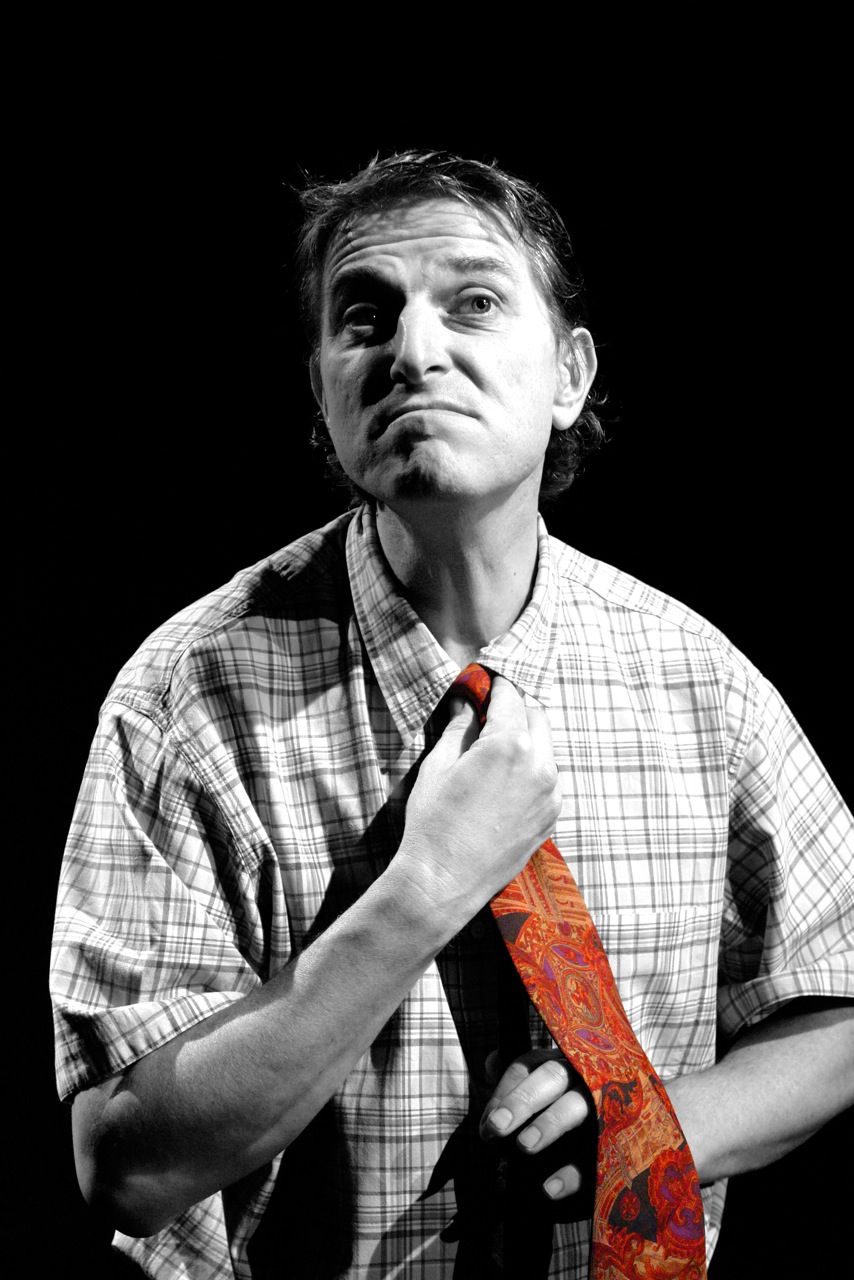 Photo: Strat Mastoris
Simply outstanding! From the outset this piece was compelling. Jonathan is a consummate actor and held the audience single-handedly in awe with his amazing multi-characterisations.
impeccably acted, completely convincing… Without going into the fine detail of Jonathan's writing, the story is both extremely amusing and profoundly sad…..every nuance of this issue examined with finesse and intelligence. I can not praise this performance enough. From the very evident skill of Jonathan as an actor to the profundity and humour of his writing. I was not surprised to read he was a 2007 nominee for the Brighton Fringe, rightly so. This work was extraordinary and compelling and his other work will undoubtedly be so. A huge talent. Highly recommended.  Extract of a Review of "Licence" by Journalist Ian Reuben… 
Licence starts out  the gripping story of the last days of a pub, as told by landlord Bernie, whose drive, to sell his wares, to be popular and to prove his worth to his regulars severely undermines his ability to develop intimacy with his son & his own inner world. Indeed it acts as the perfect distraction, enabling him to submerge and deny ancient, forbidden feelings. Feelings he'd forgotten he ever had. Through an emerging subplot that carries undertones of unrealised sexuality, we see how a terror of emotionality can drive a man away from his feelings and his sensitivity, and into…. whateva.
***** I saw this show in Lewes and I thought it was astounding. Licence is brilliant- Jonathan is an amazingly good actor- my husband and I completely believed in all the different characters he presented, which left us free to enjoy the engaging story. I am, quite honestly, very fussy about theatre and haven't rated many of the things I have seen over the last few years but this show made me laugh AND moved me, and I left feeling different. A great achievement and well worth seeing- I am going again!   Sally Miller, Wish works
***** Jonathan Brown's writing is spot-on and is superbly coupled with his outstanding performance skills, which allow an extended cast of characters to be brought alive on stage by a singular actor. The best of it's type (although License is probably more accurately in its own league.) An exceptional performance – must be seen to be believed.    Fiona Mulvihill
"We love having you here! I thought the show was great – The audience feed back has been very positive. The youth theatre particularly enjoyed it and it was good for them to see how theatre can be made without heaps of set and props. Yes I would be more than happy to say nice things (to other artistic directors) –  Yes very interested in the next performance  (of The Well).         Charlie Dearden, Artistic director, Bridgwater Arts Centre.
"It is not easy to keep someone with arthritis and narcolepsy awake and pain-free for nigh on ninety minutes. He is 1000% more entertaining than most `celebrities' on television, and he not only writes his own material, but brings to life a varied cast of characters, and makes you believe in them. "….extremely witty and often laugh-out-loud. J.B. is not just a 'funny-man', but a writer who uses humour to make the audience think as well as laugh". Oswald, Audience Member, Brighton. 
FOR BOOKERS:
Running time: 120 mins with interval.
Suitability: Adults/14yrs upwards
Minimum Space needed: 4m wide x 3m deep
Strand: Drama/Dark comedy/Theatre
Availability: Please contact us. (Nov 2022 currently not available.)