MT (Making Theatre) with Something Underground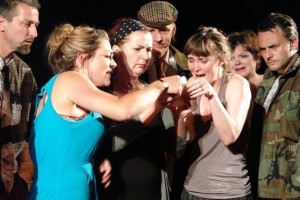 "My bounty is as boundless as the sea,
My love as deep; the more I give to thee,
The more I have, for both are infinite."
(Shakespeare)
Something Underground are proud to offer you a year-long course:
Making Theatre (MT) with Something Underground.
MTSU is a year-long part-time committed programme to help you to become a better theatre maker.
Led, mainly, by SU's award-winning Artistic Director, Jonathan Brown.
The one year programme in MT will invite and train you to play more deeply, with more authenticity and with a deeper understanding of subtlety of emotion, relationship, of the spaces of the audience, the commentator, the play and of the archetypal forces in theatre.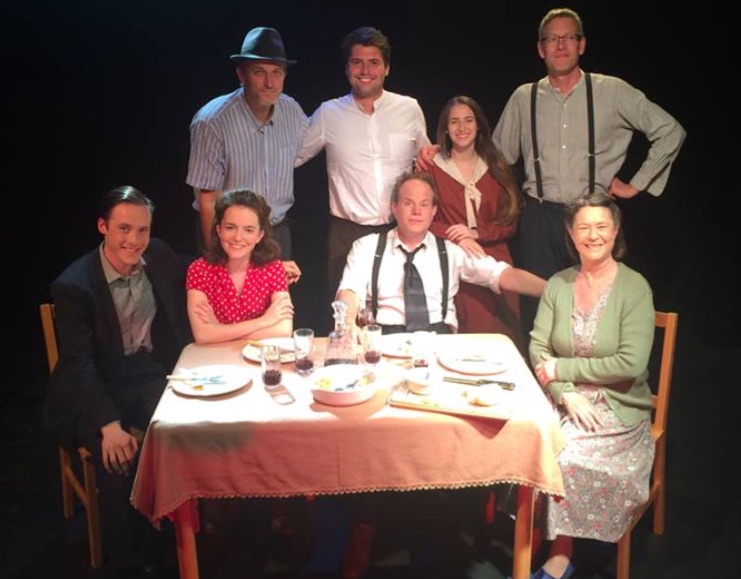 The course will help you to understand the yearnings of your player, performer, actor, writer, creative artist, and give you the skills to go deeper into your creative process.  Having developed many skills and techniques in acting and performance, students will be able to become resilient to the rigours of a professional career, but this course is more about deepening your connection to your authentic performer, to your storyteller, to your embodied artist and your emotional body…"
MT aims to hold you as you try out new things, surprise yourself, take new risks, become ever more vulnerable with your performance and your theatre making.
The programme is challenging. It will provide an inspiring, nurturing, safe and supportive environment, and will also push you to look at your blocks, your saboteur, and the stories that hold you back, and to discover where your muse lies, your creative collaborator within, your twin, and how to nurture it.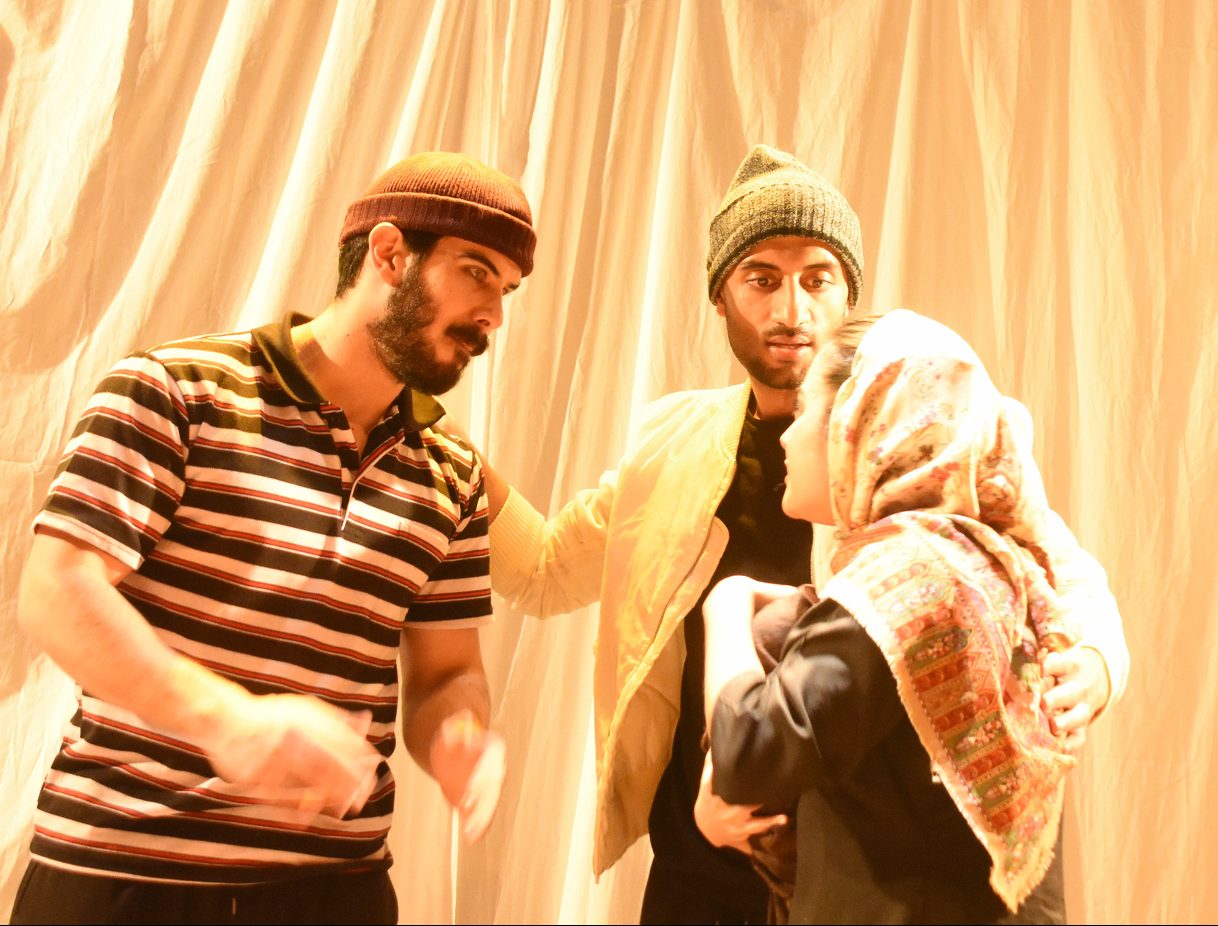 You will take away:
An experience of being in a troupe / ensemble.
An experience of performing as a solo performer
A deeper sense of self.
The memories and connection you'll have made.
The pieces of work you'll be making both solo and together.
A full assessment report, attendance certificate, and testimonial from an award-winning theatre maker.
The new skills and insight you'll have acquired.
The experience of working with a working practitioner.
Chance to work with Technical Operation. (e.g. Qlab sound design and Lighting Programming)
Where do we work? Brighton Venue near Seven Dials.

Commitments?
Time: 3 hrs 1 weekday (Monday) eve (7-10) and 6 hrs Sunday.
You get 1 x 1 hr one-to-one seminar per term.
Course structure:
Term 1:
Focus: Broad overview
Including: Ensemble physical theatre, solo and ensemble scripted and improvised work, character development, being non-human, The Fool, Forum, 5 Rhythms, storytelling, being in the Audience, demonstration vs being, and the Commentator, The Play, Miming vs Look See Be Fly, 4 stages, the Archetypal World (circle plays?).
A more detailed break down (subject to changes) can be sent to you.
(tbc Free Attendance at the Lewes Solo Show Festival (in exchange for some volunteering))
End of term: No showing.
Term 2:
Focus: Solo Scripted and Ensemble Improvised.
Most elements of the Grow Your Own Solo Show course (see link)
Playing intuitively, and with technique, in ensemble.
Teching your and other's shows.
A more detailed break down (subject to changes) can be sent to you.
End of term: Showcase, friends & family only.
(Solo scripted snippets (1st half) and Ensemble Improvised Vignettes (2nd half), plus after-show discussion.)
Term 3:
Focus: Ensemble Scripted and Solo Improvised.
Reversing the format of Term 2:
Script in ensemble, and
Improvised Solo work developing many techniques for each.
A more detailed break down (subject to changes) can be sent to you.
End of term: Showcase: (1) Play for cast. (one hour)
Plus (2) Show(s) for solo improvised (5- 10 min vignettes) (optional, and with negotiation with JB).
Fees include:
Copy of Solo Show Book by JB
All tuition.
3 × 5 Rhythms classes per term in Lewes
Showcase venues, lighting and PA equipt.
Assessments and one to one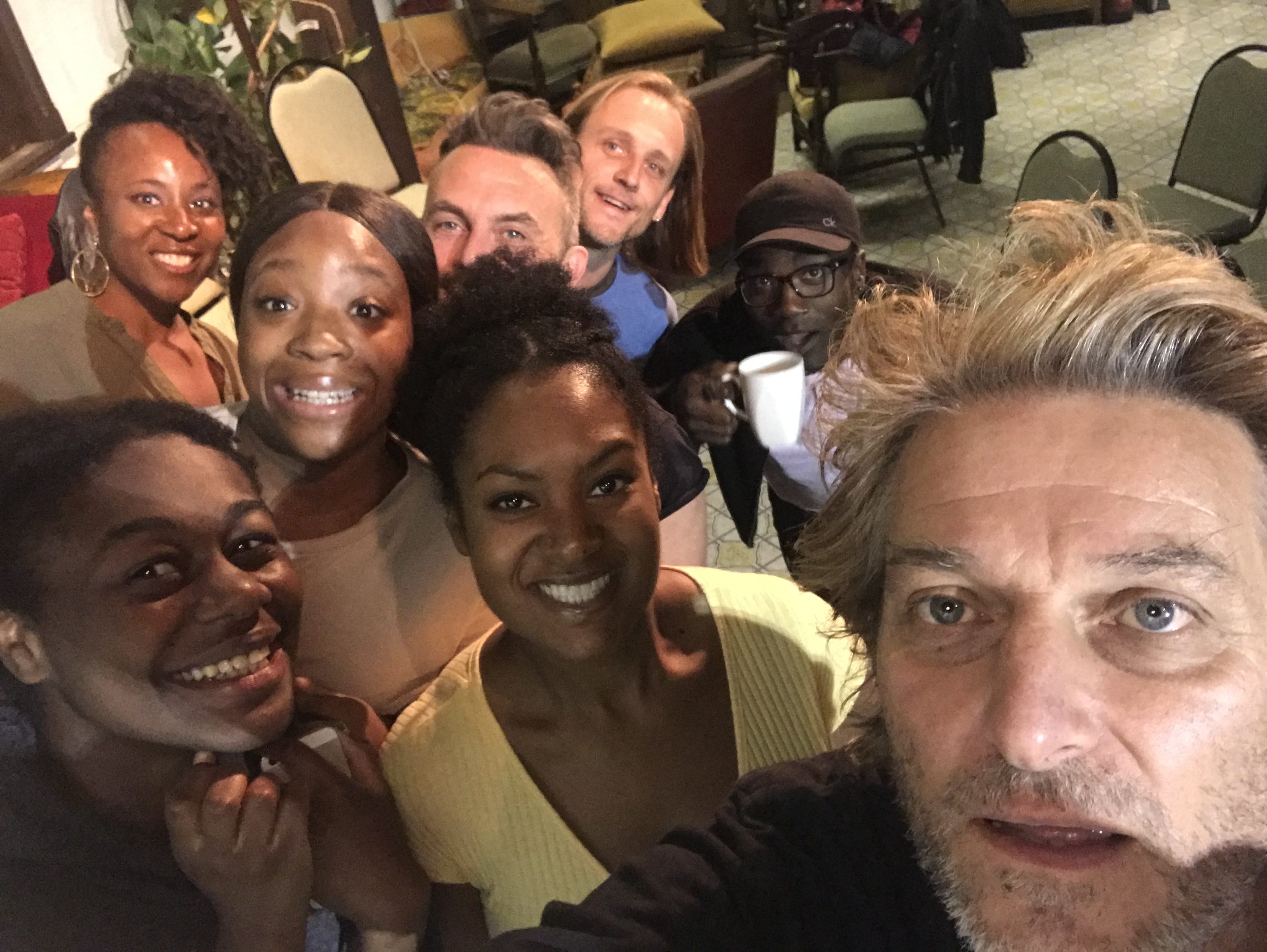 Overview:
The MT Programme is open to students over 18, there is no upper age limit. The programme runs for 3 terms over 1 year and each term consists of 10 weeks with occasional jiggles to take into account SU productions.
Intake is in September and students complete in July. Students attend a weekday evening 7pm to 10pm and 6 hrs on Sunday daytime. Students may be invited to occasionally attend outside of these times when required, but at no extra cost for additional teaching time.
We aim to keep the group size to 12 maximum.
At the end of the course, You will perform a ticketed showcase, and be given a certificate of completion, a written assessment and a testimonial.
You will perform at 2 showcases, at the ends of terms 2 and 3. You can invite friends, family and industry professionals to either, and the end of year show will be ticketed. All shows will have some footage of the work with our in-house camera. You'll get a copy.
The course also incorporates all the elements of the long-running and successful "Grow Your Own Solo Show Course" so you will also have the fruits of a developing your own work, either the suggested 10-20 min showcased snippet, or you may choose to go on to develop a full show.
You may be eligible to perform at a future Lewes Festival Of Solo Theatre. (tbc).
Entry Requirements:
Prospective students will benefit if they can come with an openness to learn and discover, a sense of self-questioning, motivation, commitment, self-discipline and a generosity of spirit.
Students are asked to take responsibility for their own development, have reasonable time management skills (good punctuality and attendance helps develop group respect and safety) and a realistic perspective on the highs and lows that you'll experience as you journey with us. You will need to be reasonably emotionally robust as the programme will likely bring up strong feelings that you'll need to manage, incorporate and move through. An ability to manage your
Application and commitment:
Entry is by self selection.
MT is for anyone who wants to make better and vibrant theatre, from those already doing so who want to hone their practice,
through to newcomers with enthusiasm and a sense of creative adventure.
We will hold a one day workshop (in July) that enables you to have a taste of The Work.
You will be invited to commit to the whole year, but accept that sometimes this is impossible as circumstances change.
We ask you to commit to a minimum of a full term at a time.
Money:
Cost of MT Programme:
£900 per term if paid a full term in advance.
If you pay for a full year, in advance, you receive a £100 discount on the year. = £2600 for the year.
You can pay half-termly in advance, and then the fee is £460 per half term.
You can pay monthly by Direct Debit, and then the term fee is £930.00
Early Birds: You can gain a further 2% discount on any sums you've paid up to one month before a term starts.
e.g. if our start date is 15 Sept, and if you've paid, (by instalments or otherwise) £900 by August 15th, you can receive £18 refund.
Bursary Donations: If you'd like to help someone, who is on low income or struggling to meet the cost of the Programme, but who feels they could really benefit from attending, by making a small or large anonymous donation to a bursary fund, then please let us know.
Bursary. There is one bursary place available per 5 students who attend the course. This is a discounted place, at a cost of £600 per term. Please write to us about why you think you might benefit from such a place, telling us as much as you can to help us understand your situation. We cannot promise any bursaries but will certainly consider and perhaps make counter offers / suggestions.
Exchange Offers in Lieu of Course Fees: If you have some thing or some service you'd like to offer to exchange for part of your course fees, you can write to us, and suggest the item/service, and the amount you feel it represents.
The exchange has to be of real use and value to SU, and we cannot promise to accept any offers, but feel free to try us.
Crowdsourcing your place: If you choose to fund or part fund your place by crowdfunding, please let us know and we can help you as much as we can to gain support.