Something Underground has been privileged to collaborate with the following talented people…
(NB: All Biographies bear witness up to the performance year and the players have graduated to further shenanigans since.)
Performers: Sign up to our Performer Data Base here to hear about upcoming castings:
Betsy: Wisdom of A Brighton Whore (2024).
Elizabeth Bell,
will be playing the role of
Betsy
in
"Betsy: Wisdom of a Brighton Whore"
in performances in 2024.
Elizabeth is a trained actor, who graduated from Drama Studio London in 2019. She is the Co-Founder of Above the Mud Productions and works both as a writer and producer. Physical theatre and movement-based practices are a keen interest to her and often reflected in her work, and hopes that the physical demands required for the role of Betsy will reflect her ability in these disciplines.
Betsy: Wisdom of A Brighton Whore (2019 & 2022).

Isabella McCarthy Sommerville (Betsy): Isabella is a British actor & voiceover artist, based in the South East of England. In 2013 she graduated from Royal Holloway, University of London with a degree in Drama & Theatre Studies. Since then she has had the pleasure of working with some incredible directors and theatre companies – touring the UK and overseas. Betsy: Wisdom of a Brighton Whore is Isabella's second collaboration with Something Underground – in 2016 she played Hilda in their UK Tour of A Good Jew. At Brighton Fringe 2022, as well as being awarded the International Fringe Encore Award (sponsored by Soho Playhouse), Something Underground, with Isabella performing, was also shortlisted for the Unbarred Best Local Artist Award and the show, was also shortlisted the International Touring Award in association with the Pebble Trust. In 2017, Isabella also won the Brighton and Hove Arts Council Best Actress Award for her portrayal of the title role in Eugene O'Neill's Anna Christie. Isabella is thrilled to be reprising this incredible role and bringing to life Jonathan Brown's thrilling tale of sex, seduction and survival for New York audiences.  You can visit Isabella's website here
Of Our Own Making (2019)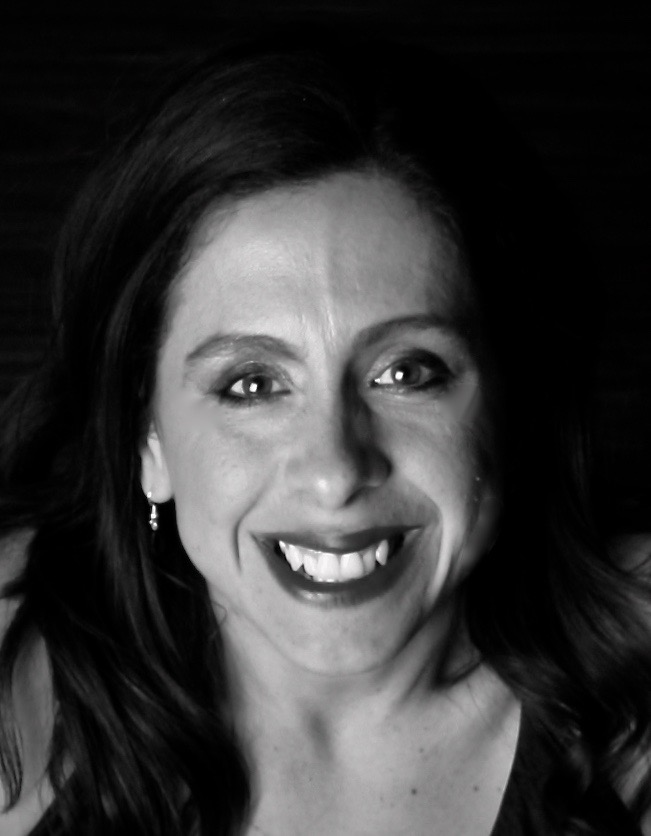 Helen Parlor (Dance / Physical Theatre director & outreach workshop facilitator)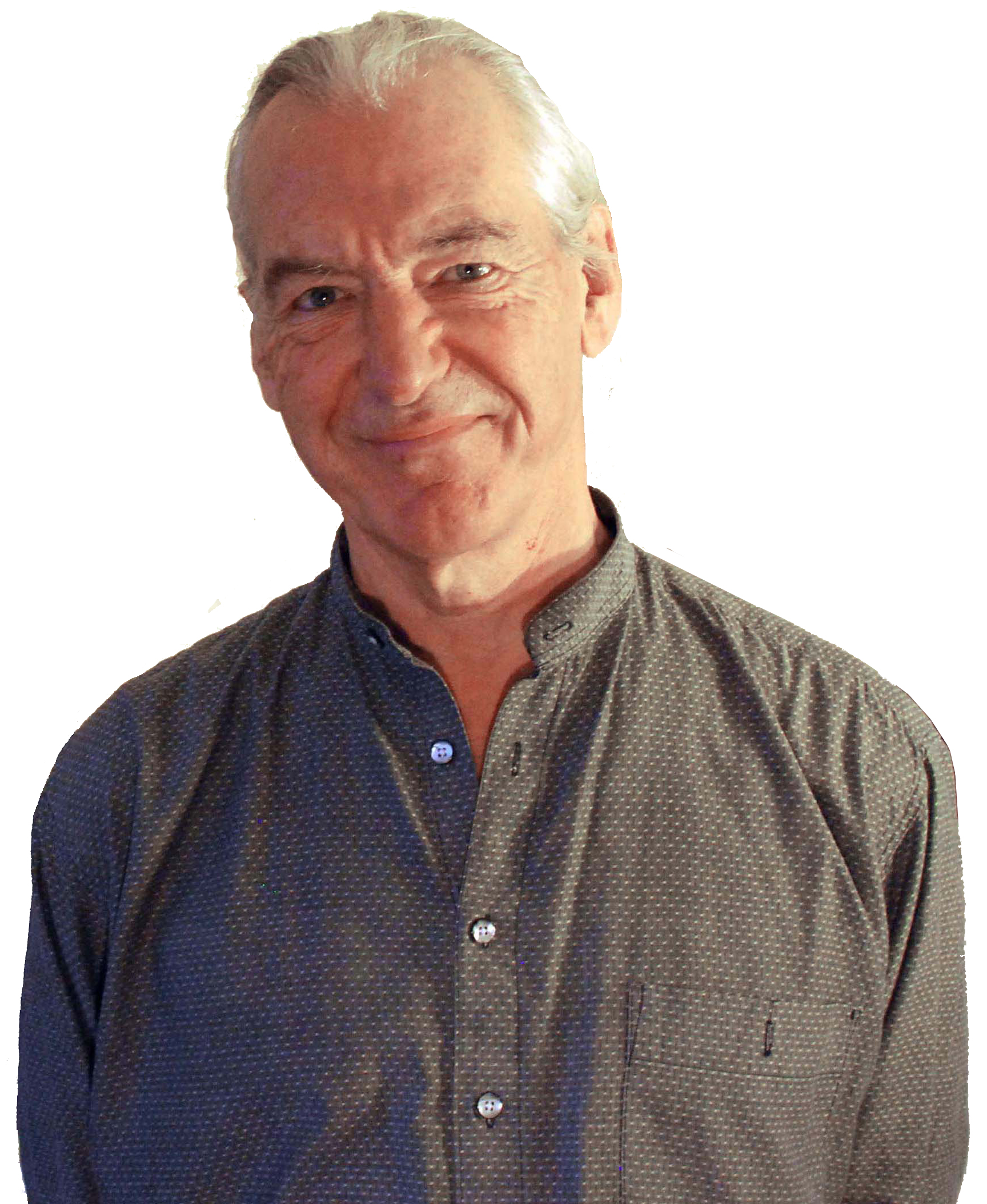 Dirk Campbell (Music composer and musician)   I was born in 1950 in the British military hospital in Ismailia, Egypt, and lived in Kenya till 1962, so was exposed to indigenous Arab and African music before its alteration by western influence. In my teens I studied Stravinsky and formed the progressive rock band Egg in 1968 with Dave Stewart and Clive Brooks. In 1972 I studied composition at the Royal College of Music, gaining an ARCM diploma in 1974. I composed the score to David Anderson's BAFTA-winning animated film Dreamland Express in 1983 and began a full-time career as composer in 1989 with film and commercials commissions from Redwing Films. I've since written scores for film, television, advertising, radio and stage. I've also acquired specialist skills on a wide range of ethnic folk instruments which have led to recording work in film, television and computer games. I created two instrumental sound libraries distributed by ILIO Entertainments, World Winds and Origins. My solo CD Music from a Round Tower was released in 1996 and Music From a Walled Garden in 2010. I lecture on music in remote antiquity, and ways of incorporating non-western music into contemporary composition.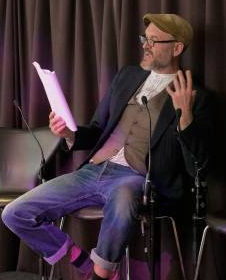 Mark Nightingale: (Outreach workshop facilitator) Mark worked for many years as an actor under the name Jake Nightingale, and appeared in many tv and theatre productions.
Mark's interest in the acting industry waned as he became more active in the world of mens work this led to his association with
the charity Abandofbrothers. Abandofbrothers specialises in working with young men caught up in the criminal justice system, training older men to mentor younger men. Mark has been a key member of Abob for 10 years training mentors, weekend leaders and is a facilitator of psycho drama
work. He ran sessions in the Ooom project on self awareness, ancestors, myth, poetry and understanding ones own stories.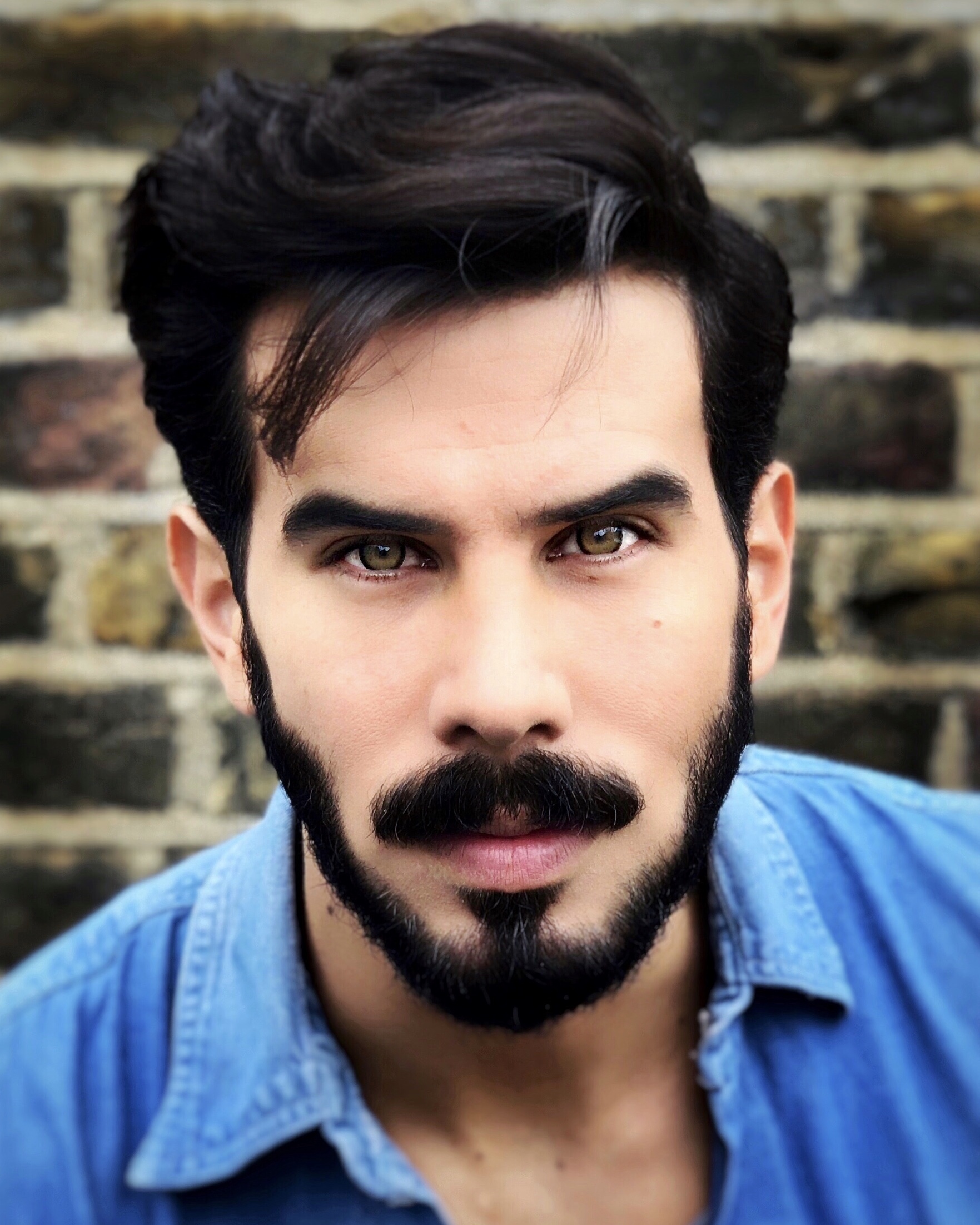 Vincent Kerschbaum (Saif) was born in Vienna, Austria. He is an actor known for Amazon Prime's thriller The Feed (2019) starring David Thewlis and Michelle Fairley. He can be seen in Channel 5's three-part drama Elizabeth I (2017) starring Lily Cole, in which he appeared as the Duke of Feria. Vincent also stars as Marcus in upcoming Sci-Fi series The Marshlands (2017). Theatre includes: Return of the Vanishing Peasant (Soho Theatre/Cambridge Junction/Mercury Theatre), El Hijo Audaz de Madre Coraje (Teatro Variedades/Mandragora Artes Escenicas, Ecuador) and Cordeles del Tiempo (Teatro Variedades/Mandragora Artes Escenicas, Ecuador). Television includes: The Feed and Elizabeth I Film includes: Brothers of War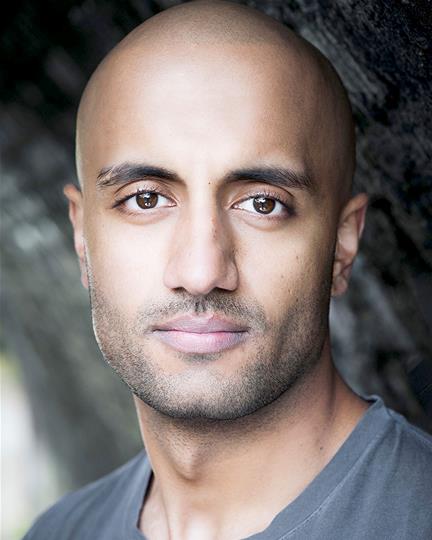 Hamza Siddique (Hussan) Formerly a Professional Cricketer, Hamza learned his craft in acting at The Royal Central School of Speech and Drama. Despite swapping cricket bats for yoga mats, the transition has been everything and more from what he envisaged. Making a handful of appearances from BBC Doctors to The A Word as well as starring in a number of award winning short films, the journey thus far has been thoroughly enjoyable, positively challenging as well as fulfilling. 
I am delighted to be a part of this wonderful piece. 'Of Our Own Making' is a play which I was instantly drawn to for a number of reasons. Every human being should have an equal value, so to demonstrate this through our craft in an attempt to rid this systematic dehumanisation of the 'other' is very important to me.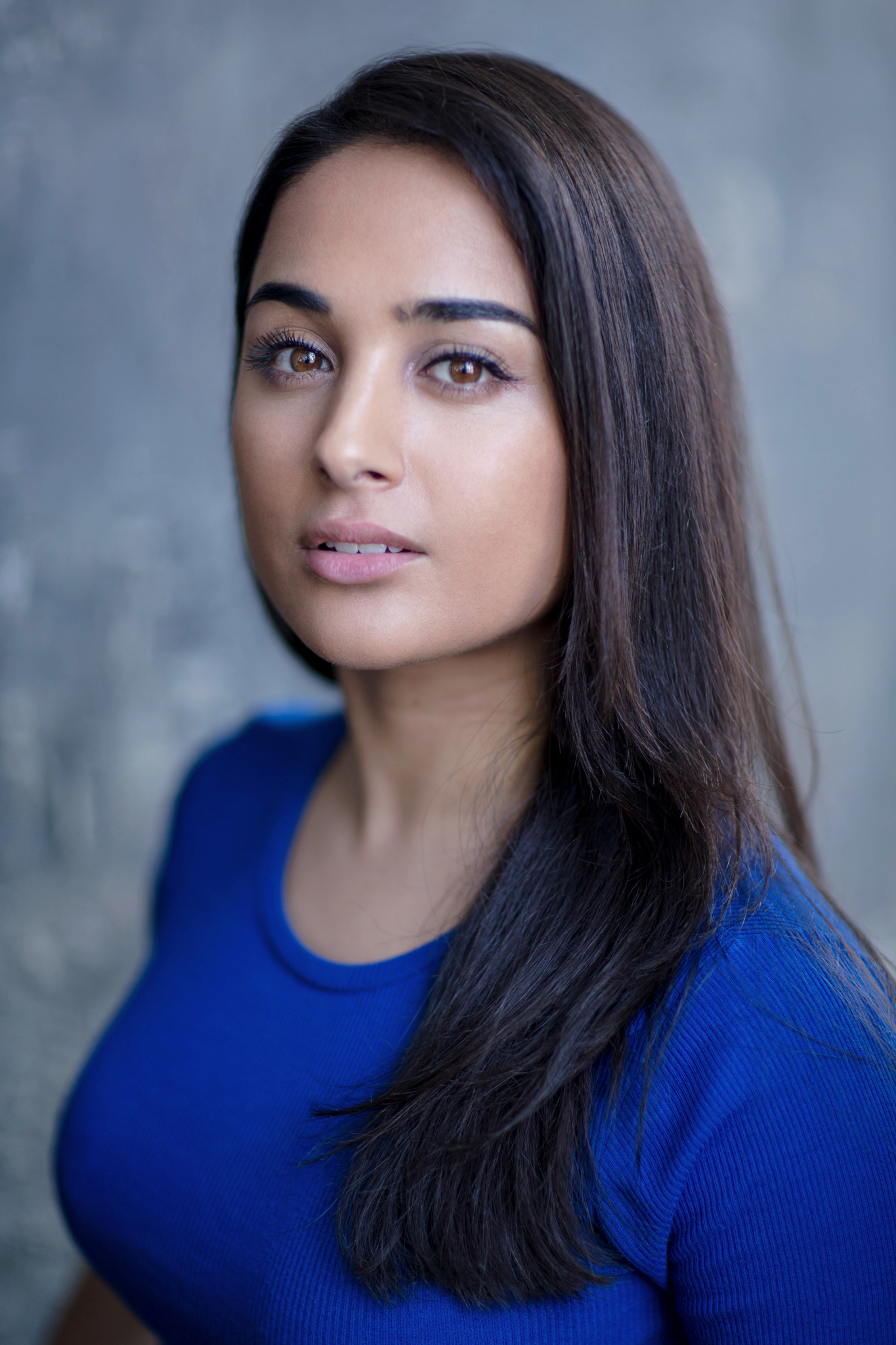 Natali Servat (Amira)
Theatre includes: Nazanin's Story (Edinburgh Festival and National Tour), Little Did I Know (The Bread and Roses Theatre) and Boujie (Drayton Arms Theatre)  Television includes: Never After (Take2Entertainment), The Prince Story: Icon, Genius…Slave(ITV) and Stalkers who Kill (First Look TV).  Film includes: Finding Fatimah (BMTV/Icon Film Distribution)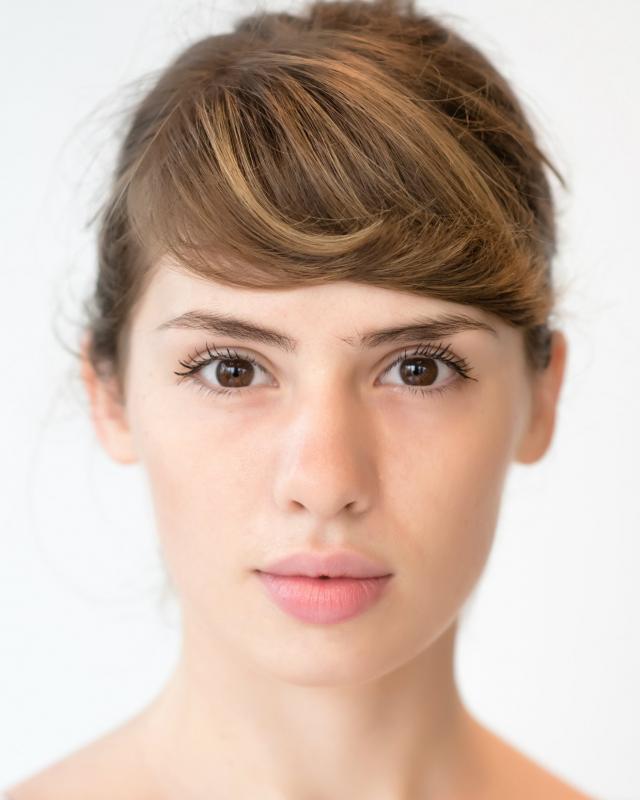 Erin Elkin (Micky) Erin graduated with a BA (Hons) Acting in Stage and Screen degree from Edinburgh Napier University. She has worked as an actor, writer, and director, in Singapore, China, Russia, and the UK. Most recently, Erin performed Edgar Allan Poe's The Tell-Tale Heart in A Trilogy of Horrors at this year's Edinburgh Fringe and London's Old Red Lion Theatre. Erin is now based in London and is delighted to be working with Something Underground for the first time!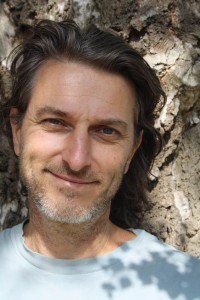 Jonathan Brown (Trafficker, Mohammed, Border Guard, Writer, Director, Producer, Sound co-designer)
Click  here to see JB's profile.
Paul Thomas (Lighting / Sound Operation and Sound Co-designer)
Emily Melville-Brown (Stage Manager)  Emily graduated from RADA in July 2017 with a BA in Technical Theatre and Stage Management, specialising in Stage Management. Recent productions include: 'The Astonishing Adventures of Pinocchio' at Hertford Theatre; 'Lord of the Flies', a co-production between Theatr Clwyd and the Sherman Theatre; 'Candide' at Iford Manor and 'Private Lives', UK and Ireland Tour. During her time at RADA she undertook a range of Stage Management and Production Management roles for a variety of productions, including, musicals, circus shows and events. In 2016 she was the ASM on placement for the Youth Olympic Games Opening Ceremony, Lillehammer.
Fucking Foreigners (Showcase 2017) (working title for "Of Our Own Making")
(L to R) Adam Sabatti (Saif), Cathy Conneff (Micky), Rasfan Haval (Hussan), Natali Servat (Amira), Jonathan Brown (all other roles).
A Good Jew  (2016)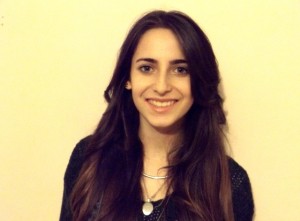 Luci Flo (Anya Goldberg): At the age of 4 years old Luci knew she wanted to act after seeing a performance of Fiddler on the Roof, a year later she was on stage as a fairy and hasn't looked back since. She has acted in The Doll's House,The Railway Children and sung and danced in pantomines and Musical all while living in Spain. Returning to England 7 years ago, education took the forefront, yet she still paticipated in a Sylvia Young production of Grease, playing Jan. In The Good Jew Luci plays Anya and she is enjoying the chance to grow as an actress and experience difference ways to portray her character.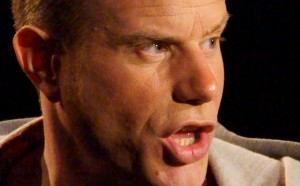 David Stephens (Gustav / Kurt Gerron) David Stephens is a writer, performer and storyteller from Worthing. After working extensively in all aspects of theatre with companies in his home town, David trained professionally at ArtsEd London and his diverse work has included T.I.E., short film, BBC Radio, The Globe Theatre and has toured the country with The Almeida Theatre. David continues to work with theatre companies across Sussex as a performer and director and is a regular performer with Drip Action Theatre Company at the Arundel Festival. In 2014 he co-directed and took a lead role in The Worthing Community Play "The Just Cause" – a project involving over 200 local people. In 2015 David wrote and performed his first one man show – 'Pulling up the Drawbridge', under the tutelage and direction of Jonathan Brown. In May 2016 David was privileged enough to portray Hillaire Belloc in Belloc's home village of Shipley where he performed the Sussex writer's songs and poems with virtuoso violinist Andrew Barnardi and members of Belloc's family. A trained voice artist, storyteller and singer, David uses these skills in his work with pre school children and in care homes where he works with people with dementia.David also runs story making sessions with pre school children at Woodstock Nursery, Worthing, where he has helped them to create performance pieces from their own stories.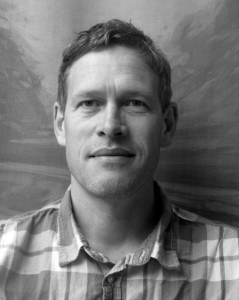 Simon Hellyer (Klaus Brandt)
: Simon is a Lewes based actor and mental health professional who is excited to be back with SUTC after working on the 2013 tour of 'The Well.' His recent theatre work includes 'The Weir' (Finbar Mack), 'Taming of the Shrew' (Petrucio and Tranio), 'Twelfth Night' (Malvolio) and Much Ado about Nothing (Leonato) with Festival Shakespeare Company and 'Eat This' (Stripey Man) for Paddock Productions. He also starred as Tom Payne in the independent film 'Tom Payne in Lewes' and Oscar nominated short 'It's good to talk.'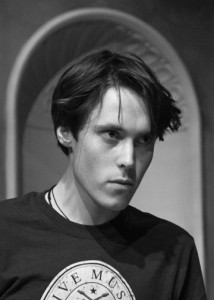 Daniel Grimston (Sol Goldberg):
 Daniel is a young Lewes based actor-poet currently training on a diploma at Central School of Speech and Drama. This is his first production with Something Underground but his recent work elsewhere includes The Circle (Teddie Luton), As You Like It (Rosalind), My Boy Jack (Bowe) and Crave (B).
 Isabella McCarthy Sommerville (Hilda Brandt): Isabella graduated from Royal Holloway, University of London in 2013 with a degree in Drama and Theatre Studies. Since then she has performed with various theatre companies in East Sussex. Her theatre credits include Emily Webb in Our Town, Vickie Martin in The Thrill of Love, Rachel Brown in Inherit the Wind, and Elizabeth Cheney in The Circle. A Good Jew is Isabella's first touring production.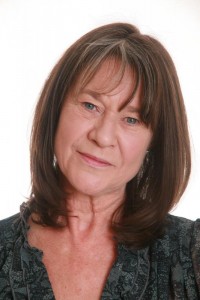 Chrissie White (Martha Goldberg / Red Cross Inspector): (Chrissie White (Martha Goldberg / Red Cross Inspector): Film roles include Kathryn in Sleeping Dogs by More Better Films (film nominated at Raindance Festival), Mary in The Journey of Alfred Small by Old Lamp Productions, Nana in The Devil You Know by Mad Pig Productions, and Nurse in Romeo and Juliet with Venture Wolf. Stage Roles include Mary in The McGraths of Ballydaff by Eileen Pollock and Joe McGowan, Margo in Positive at Waterloo East Theatre and Anne in PIN at The White Bear Theatre, both by West Avenue Productions, and Mrs Candour in School For Scandal at The London Theatre with Venture Wolf. The role of Martha in The Good Jew is an exciting new venture for me. Having read the script I became immediately involved in the lives of this family and Martha's role as matriarch, loving, nurturing and willing to sacrifice everything to keep her children safe.)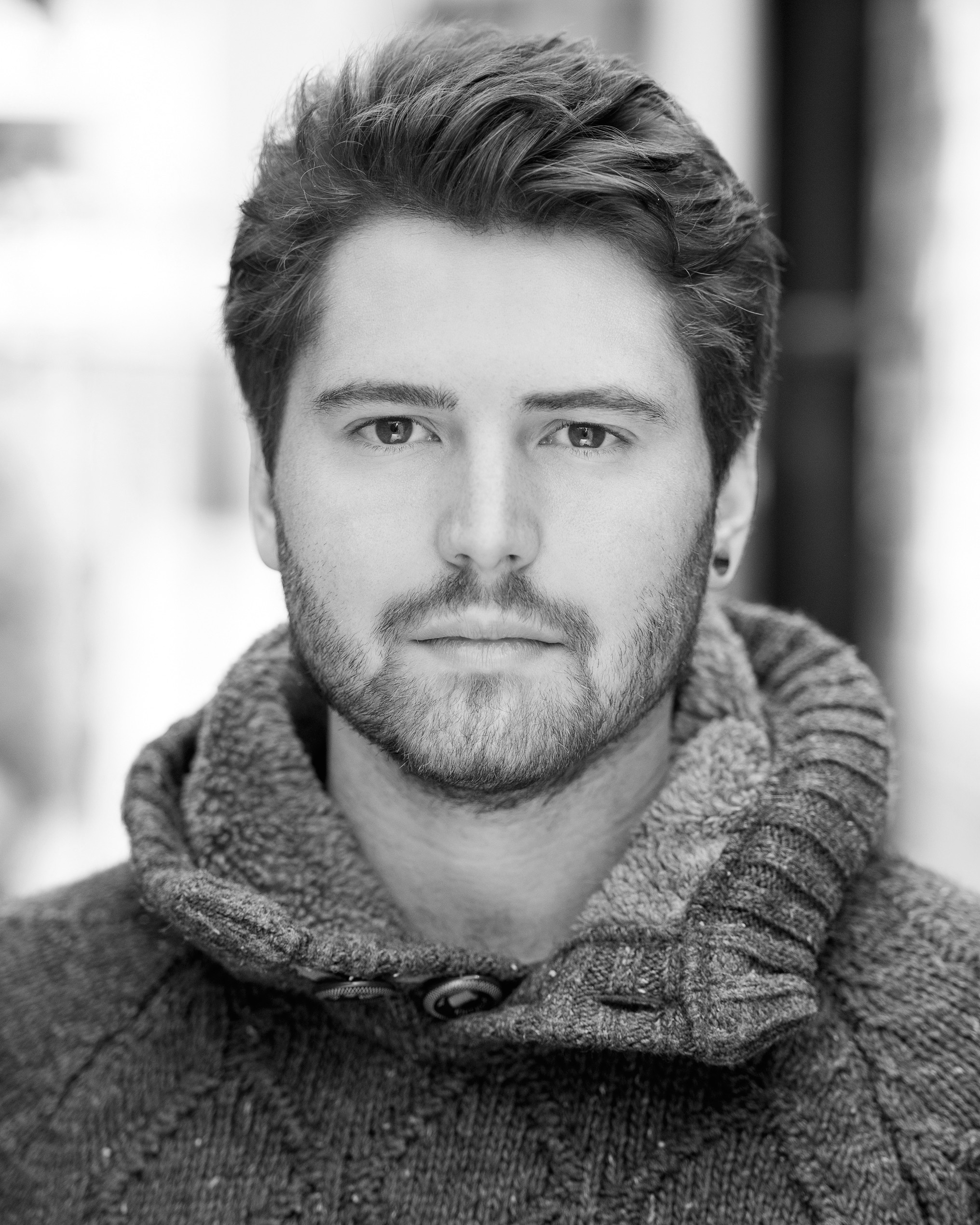 Patrick Carmody (Willy / Solcheck) Patrick graduated from Bath Spa University in 2014 with a degree in acting, since then he has preformed with various Theatre Companies such as playing Billy in "Tales of Whiteball Tunnel", Reg in "Table Manners", Buldeo in "Jungle Book". A Good Jew will be his first production with Something Underground Theatre.
Jonathan Brown (Schulz / Freddy / Karl) From 1997, Jonathan shifted from teaching, group facilitation, and mediation into performance with small-scale Bristol & Brighton (UK) theatre & dance companies. In late 2002 he joined Jonathan Kay's Romeo & Juliet project for 18 months. In 2005, he joined The Festival of Fools, improvised theatre company until 2011. In 2006, Jonathan founded Something Underground Theatre Company Jonathan focussed initially on one man shows written and performed by him, with The Father Monologues (Part 1 – Danny), Large Print Trash (Best Male Performer (nom) Brighton Fringe 2007), The Father Monologues (Part 3 – Billy) and Licence. These shows were included on The Fatherhood Institute site and "Danny" at The 2009 NCT Annual Conference.  In 2011, Jonathan directed his first play for a cast, The Well, in a small Brighton Theatre (NVT), to warm reviews. In 2012 his next play The Last Lunch, was a co-winner of Best New Play in the Brighton Fringe. (Jonathan wrote, financed, directed and performed in the play). In 2013, Jonathan produced (co-financed, directed and performed in) The Well again, and co-produced the new one-woman show, Betsy: Wisdom of a Brighton Whore, prequel to The Well, performed by Rachel Guershon. He also wrote and performed The Silent Stream, also a prequel to The Well, won Best Male Performer, and was shortlisted Best New Play, Brighton Fringe 2013. In 2014, The Last Lunch was back again, alongside a new production of Betsy with Elle Dillon Reams, and a new one woman show, Smoking Ban, with Kate Goodfellow. Jonathan's new one man show, Iron John, an improvised show based on the Grimm Brother's tale, with musical score from Andrew Scullin rounded off 2014.
In 2015 he performed his new entirely-improvised one man show, Je Suis: A Fool's Guide to Cliff Edges (with musician Simon Scardanelli).  Following a 2nd successful "Create your Own One Person Show" Course in October 2014, Jonathan co-directed & co-produced Moon Tales (written and performed by Kate Darach) which won a Brighton Argus Angel Award in Brighton Fringe 2015. and Pulling Up The Drawbridge, (written and performed by David Stephens)
In 2016 Jonathan  completed writing, producing, directing and playing in A Good Jew, re-emerged his solo improvised shows, and created a rehearsed reading of new play I, Refugee. He continued to teach with Evolution Arts, Brighton, and acted as a consultant and mentor for several new one person shows.
In 2017 he performed You Can't Watch This Play, Happy Hour (formerly Licence), Large Print Trash, Dying to Meet You, and presented a Showcase Performance of F*cking Foreigners (formerly I, Refugee, and which became "Of Our Own Making")
In 2018, Jonathan performed Dying to Meet You, A Silent Stream, further performances of Iron John and focused on developing and funding applications for "Of Our Own Making" which we successfully secured in November. In December we began the OOOM project.
In 2019, we completed the Of Our Own Making project with 20 performances at Tara Theatre and 5 workshops. He also went on to create a run of sell out performances of Betsy at Brighton Fringe, with Isabella McCarthy Sommerville, completed a 1st draft of "How to Start a Knife Gang" (working title) (Longlisted for The Bruntwood Prize 2019), ran a rehearsed reading of the play, published "The Well Trilogy" with Waterloo press, wrote a new book on how to create a solo show, and performed solo improvised performances of "The Lindworm" at Buddhafield Festival, alongside linked workshops, and ran the 1st Lewes Festival of Solo Theatre.
Jonathan has been a resident teacher (of solo shows) at The Cockpit Theatre (London) since 2016, and teaching this course in Lewes since 2012.  Jonathan also performs theatrical storytellings for children, leads classes in performance with Evolution Arts (Brighton), has enjoyed development periods with New Writing South & been Associate Artist with Bridgwater Arts Centre.
In 2020, amongst other things, Jonathan was to be teaching the Solo Show Course in Lewes, London and a 10 day residential at The Balkan Retreat in Serbia.  We were also due to play our new show "The Spirit of Woodstock" at Brighton Fringe and beyond. With Covid, we were able to perform Woodstock in a deferred Sept 2020 Brighton Fringe, and hope to bring it back in 2021. During the autumn, JB wrote the play "Back" (working title) which combines with "How to Start a Knife Gang" to form a new diptych, two plays that run simultaneously in adjacent auditoria to 2 different audiences. We had an online rehearsed reading of "Back" in late Jan 2021, and will continue to pitch both plays to venues once venues start to reopen. We were also able to complete the Solo Show course in the Sept ease up in 2020 with a lovely open air showcase. JB also worked on his new book about "How to Grow your Own Solo Show".
In 2021, JB performed around 29 shows of The Spirit of Woodstock across the south, and then, as autumn set in, began the process of writing the sequel, Children of the Revolution.
In summer 2022, after running our 2nd Lewes Festival of Solo Theatre in April, we're underway with a tour of CotR, SoW, and also had a run Betsy, in May, once more played by the wonderful Isabella McCarthy Sommerville. For this run of Betsy, we were awarded Winner of The International Fringe Encore Series Award 2022 (which includes a run of the show in NY City at the Soho Playhouse in Dec 2022) and Shortlisted, Brighton Fringe International Touring Award in Association with The Pebble Trust 2022 and Shortlisted, UnBarred Best Local Artist Award.
Through 2023, Jonathan performed The Spirit of Woodstock and Children of the Revolution up and down the country, continued teaching dance, and the Solo Show course, whilst liaising with multiple partners to create an ACE submission for The Widening Pool (aka How to Start a Knife Gang).
Bernadette Ward: Technical Operation at Lewes, Brighton; Arundel, Croydon, JW3 and Hove.  Bernadette  graduated from Northbrook College Sussex with a Foundation degree in Stage and Production Management in 2015. During her time at Northbrook she has been involved in over 15 productions at the Northbrook Theatre. Bernadette has also been ASM for the panto Snow White at the Beck Theatre in Hayes in 2014 and ASM for Snow White at Motherwell Theatre in 2015. Bernadette is involved with several theatre groups including Drip Action Theatre (Arundel) and Wick Theatre group (Southwick).
The Last Lunch cast 2014.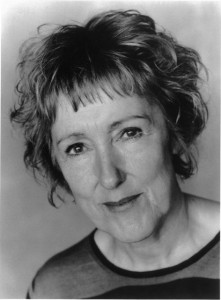 Irene Marot (Jean) Irene has appeared in various TV roles, including: in Holby City as Lorraine, in Doctors, The Bill, Cracker, in Eastenders as Dolores, in BBC''s Mother Love, & in Channel 4's Brookside as D.D. Dixon from 1990 – 2002.
Her stage work has included: The Mother In a US tour of Rockababy; Mother Peter in Once a Catholic, at Theatre Royal, Plymouth; a G.L.C tour as Margaret Thatcher In No Say No Way; Dull Gret / Angie In Top Girls; Tess in Funeral Games at Lyric Studio, Hammersmith; Renfield/Lucy In a national tour of Dracula; Barbara Love in Dundee Rep's Who Killed Santa; Bobbi in Dundee Rep's Last of the Red Hot Lovers; Sidonie in Dundee Rep's Gigi; Tiny Tina in John Paul George Ringo & Bert at Nottingham Playhouse; Nell in Morning Tiger & Laura in Audience, both with Common Stock.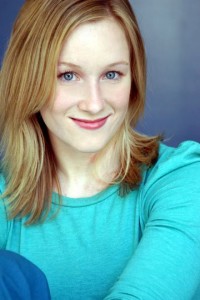 Marie Ellis (Julie)
Marie Ellis is an American actress based in Brighton, where she is making her Fringe debut as Julie in 'The Last Lunch'. She began her acting career on the same stage where Henry Fonda & Marlon Br&o made their debuts – the Omaha Community Playhouse in the US. Some of her previous stage credits include: Karen in 'Speed the Plow' (New Venture Theatre) & the title role in 'My Antonia' (Omaha Community Playhouse). She also has numerous TV & film credits from her time in Los Angeles, including a supporting role in the independent film 'From Behind the Sunflower' starring Jeff Conaway. Marie attended theatre school in Nebraska & studied under Howard Fine in Los Angeles. She has a BA & an MA in Literature.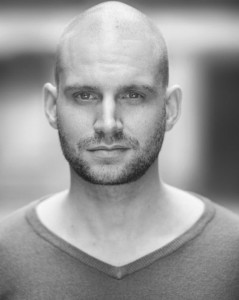 Darren Godbold (Mark)
Darren Godbold graduated from the contemporary theatre course at East 15 Acting School in 2007. His credits include playing Dan in 'Chav! It's a
musical innit!', Michael in 'Electricity' and most recently, Herbert Jones in 'To Freedoms Cause' played in the Houses of Parliament, which included a debate chaired by Jane Garvey (from BBC Woman's Hour) around the life of Emily Wilding Davison and the impact of her legacy on feminism today.
He has also enjoyed performances in short films, such as No Hard Feelings, A Love Story and An Actor Prepares.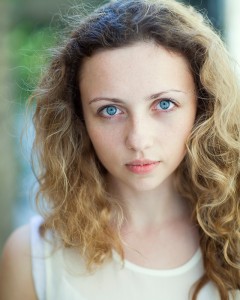 Emily Jayne (Hannah). Originally from Dorset & having trained at the Dorset School of Acting, Emily has spent the last few years embarking on a professional career within the industry. A member of both the National Youth Theatre & Film Academy, she has also enjoyed working repeatedly with local companies Dramatic Productions & Brownsea Open Air Theatre, along with starring in various short & feature-length films.  Looking forward to furthering her training at Bristol Old Vic Theatre School from September this year, & soon to commence production on an original 12-part web series, she is delighted to first be making her Brighton Fringe debut with the role of Hannah.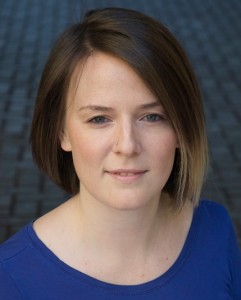 Megan Bay Dorman (Maddy) Megan Bay Dorman is a Brighton-based stage and screen actress, and plays Maddy in "The Last Lunch". This will be a return to the Fringe for Megan, after performing in Dr Faustus in 2012 with award-winning company Tanglehead Productions. Other recent credits include Dr Alison (lead) in TV sketch show 'Brighton Pretentious City', Faith (co-lead) in independent feature film 'All Heart', Charlotte in web series 'Drowning in Sunshine', and Nurse Fisher in 'One Flew Over The Cuckoo's Nest' (Brighton Komedia). She also has 8 years of radio presenting under her belt. Megan has trained with The Actor's Temple and New Era Academy, and has a Bachelor Degree in Drama & English Literature. Whilst at university she co-wrote and performed in 'Everything You Know', for which she went on to win a Julian Award for Best New Writing.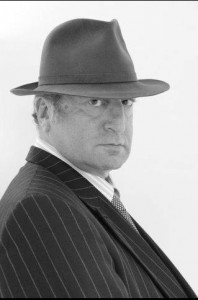 Gordon Winter (Pete) Gordon Winter was recently on BBC2 in 'The Thirteenth Tale' with Olivia Colman. He's been a TV regular in 'Frank Stubbs' & 'South by South East', & appeared in 'Friday Night Dinner', 'Birds of a Feather', 'Casualty', 'Minder', 'Goodnight Sweetheart', etc. Feature films include Mike Leigh's 'Secrets & Lies', Nic Roeg's 'Aria', & the Walt Disney epic 'A Kid in Aladdin's Court'. Gordon plays farmer Jacob Jackson in Mike Carter's WW2 drama 'Fraternity',due for release in 2015. Numerous theatre includes Hull Truck's tour of 'Bouncers' as lead 'Lucky Eric', & stints at Royal Exchange Manchester & Chichester Festival Theatre. Brighton Fringe includes 'Mephistopheles' in 'Dr Faustus', 'Cliff Brumby' in 'Get Carter', & 'Georgey' in 'Tales from the Spotted Dog'.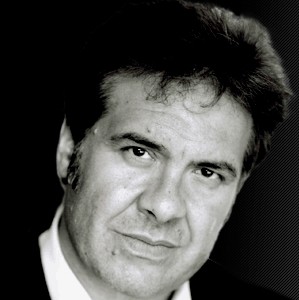 Mauro Montuschi (Dave) Mauro combined his acting & musician skills in Buddy in the West End for 3 years when he played Murray Deutch & was Musical Director for the show alongside for the Holland & Denmark Tours of Buddy. Other work includes: Richie Valens in Three Steps To Heaven, Captain/Priest, Twelfth Night, Bristol Old Vic Theatre, Father/Musical Director in Hansel & Gretel , New Vic Theatre, Stoke, Vittorio Spina in A Touch Of Spring at The Mill At Sonning & Gerrard in You're Not Singing Anymore for Show Of Strength Theatre Co. Appearances at the Edinburgh Fringe include: Trevor, in Three Turds, Stroppy Bun Theatre Co. & Peter in Willie Russells' classic: Stags & Hens. Mauro was Genie / Musical Director in Aladdin in Warwick, Louis in Louis's Dream in productions in London & Luxembourg & Cleante in Tartuffe for Handplay Productions, London. Television includes: Intergalagtic Patrick, Casualty, & appearances on Noels' House Party, all for BBC. Films include: Salvatore in Kannibal, Metropolis Pictures & Mario in Imbroglio, Blink Films. Mauro also composed the score for Warrior at the Tabbard Theatre, Chiswick. Further work includes roles for BBC Radio plus various television commercials.
Jack Spooner (Andy) Jack has been acting since a young age & at 17 took a place at Italia Conti in London. Whilst there, he took the lead in an episode of Casualty & has since been involved with numerous short films & other theatre productions including Stand Up: A Documentary & productions of Twelfth Night  & Much Ado About Nothing in the Petersfield Shakespeare Festival.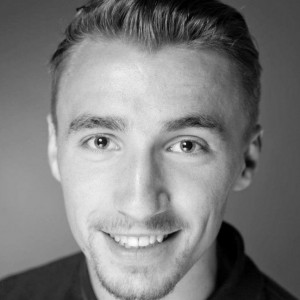 Owen Templeton (Sam) Owen studied Acting & Stage Combat at East 15 Acting School, graduating in 2013. Credits in training include: Dick Turpin (Jeremy Gregory), The Changeling (Lollio), LOL (Charlie Fox), The Scarlet Pimpernel (Fanshaw) at The Tower of London; A Simple Complication (Robin) a Short Film. Other credits include: Seussical (The Cat in the Hat) Edinburgh Fringe Festival 2012, Saturday Night Fever (Gus) Future Cinema production at The Troxy;Top Dog, (1980's Hooligan/Fight Performer) Feature Film.
John Dunne (Technical Operator for all 2014 shows) John works as a producer, director, writer & stage manager. He has worked as SM at the Kings Head (London) & has stage managed touring shows across London, the UK & Ireland.  He has directed his own work & work by new Irish playwrights, many of whom have gone on to established careers. He has penned a trilogy of Irish plays including Famine, 1916 & Belfast plus an adaptation of Liam O'Flaherty's The Informer, plus a trilogy of Ulster plays consisting of Long Woman's Grave, Cattle Raid of Cooley, Macha's Curse with a shortened version Cooley Women which recently toured Ireland. John also writes & produces issue plays & classic adaptations of English novels which have premiered in London & across the UK. John is currently directing Lorraine Mullaney's Unclouded Moon (Brighton Fringe, May 2014)
Daniel Stevens (Producer) Daniel has been a theatre technician for several years, designing & operating lights & sound with the New Venture Theatre, Karavan Ensemble, & Bitesize Plays. Last year his prodcution company ThreePhase Events had hits in The Brighton Fringe with Argus Angel winner Bernard Shaw Presents with Paddy O Keefe, & with Best Male Performer winner The Silent Stream, with Jonathan Brown.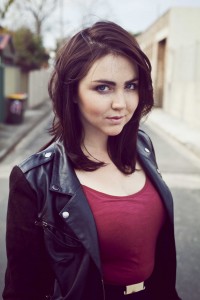 Kate Goodfellow (Carol in "Smoking Ban" 2014) Kate is an Australian actor & singer based in London & has been performing on the stage & in film for 10 years, in both Britain & Australio. Kate recently finished playing Jo in the film Made To Measure written & directed by &rew Bull (due for UK release in 2014). Her previous film was "Ties that Bind", an independent short, filmed in Edinburgh, playing Stephanie a young sufferer of Huntington's disease. Kate trained at NIDA (The National Institute of Dramatic Arts ) & received her Bachelor of Dramatic Arts At the Actors Centre Australia. This is Kate's debut Brighton Fringe performance & Smoking Ban will play also Edinburgh Fringe this year (2014), again… with Kate.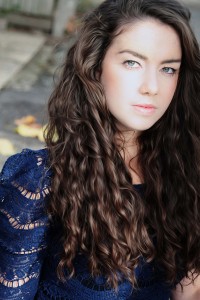 Eleanor Dillon Reams (Betsy in "Betsy Wisdom of a Brighton Whore" 2014) Eleanor graduated from East 15 Acting School in 2012 with a First Class Degree. During her training she was nominated for the BBC Radio Carlton Hobbs Award, & worked with Lucy Bailey & Punchdrunk choreographer Maxine Doyle on Regent's Park Open Air Theatre's production of The Beggar's Opera. Since graduating, Eleanor has been in several theatrical productions including King Lear at The Greenwich Theatre, Hamlet & Comedy of Errors with Principal Theatre Company, & various new writing projects including works at The Oval House Theatre & The Arcola. After growing up in Brighton & spending the majority of her life here, Eleanor is very pleased to be performing such an exciting piece in her hometown for Brighton Fringe 2014!
2014 Special Thanks go to: Brighton Unemployed Centre, Brighton Railway workers Club, Hove Town Hall, for Rehearsal space, ACT for use of Smoke Machine
2013 The Well cast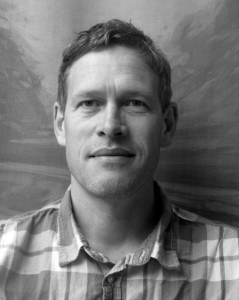 Simon Hellyer's recent Theatre work includes Jack Worthing in 'Importance of being Ernest', She Stoops to Conquer' (Marlow) and 'Mad Woman of Chaillot' (president) at Lewes Little theatre, 'Much Ado About Nothing' (Leonato) and 'Twelfth Night' (Malvolio) for Festival Shakespeare Company at Brighton Fringe; 'Eat This' (Stripey Man) for Paddock Productions and Tom Payne in short film 'Tom Payne in Lewes'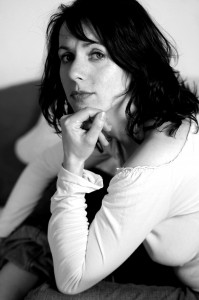 Antje Gern is a Flamenco dancer, choreographer and teacher. She performed and choreographed in international Flamenco ensembles & invented Flamencacise as a unique fusion of dance, yoga and exercise in 2011. Antje worked as HOD for masks-and puppets at The Lion King/London and works as a freelancer for theatres giving dance workshops in the UK & in Europe. www.brightonflamenco.co.uk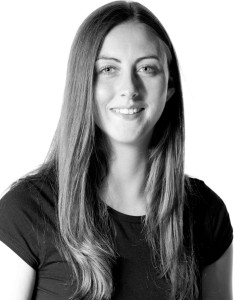 Raya Marlee is at the start of her career. She graduated from East 15 Acting School in 2011 with a BA hons in Acting and Stage Combat. Since drama school Raya has been involved in several student films, music videos and fringe theatre.
Erica Smith graduated from The Academy of Creative Training in 2012. Her latest credits include 'An Experiment with an Airpump' , Miss Mattie in 'Cranford' at The Old Market, 'How to Disappear and Never be Found' at the Nightingale Theatre and The Nativity at St Mary's, Kemp Town. In 2009 she attended an Acting for the Screen course in America and returned there as a member of staff in 2010. Erica is currently working with a recently new theatre company, Petra Creative, visiting schools, holding workshops and leading assembly's.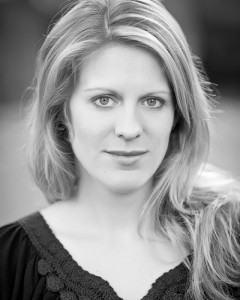 Rhiannon James trained at Goldsmiths and City Lit Drama School. BSc Sports Science from Greenwich University. Improvisation, singing, physical theatre, devised theatre, community theatre. Specialises in experimental approaches to text. Trained Pilates instructor. Theatre credits include: 'The Women's spring; 'Breaking' and 'To Dismember' (Mama Quilla), 'Swimming in the Persian Gulf' (Bandbazi, Brighton Fringe), 'Ashes to Ashes' (Players Collective). Screen credits include: 'Once Upon a Time on a Beach' (Sligo Films).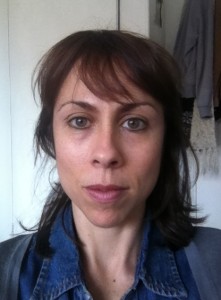 Julia Hart originally trained in aerial performance before developing cabaret acts. Physical theatre was a chance discovery which she hopes to take further. In The Well, she now combines her experience in movement and vertical dance with a passion for bringing local history to life.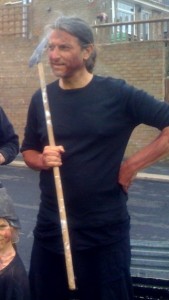 Jonathan Brown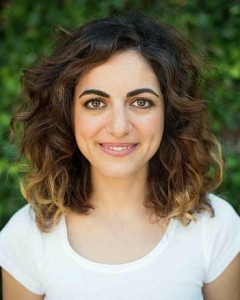 Rachel Guershon. Betsy in "Betsy: Wisdom of a Brighton Whore"
Rachel's experience includes comedy; theatre; musicals; physical theatre; voiceover; improvisation and screen work. Rachel began her acting career performing in Annie The Musical at Bloomsbury theatre in 2011. A month later, she was performing in her self-penned, self-produced production of Preserves at the Hen & Chickens Theatre. Rachel has since worked on a number of productions, including playing the lead in two short films written and directed by Daniel Bhattacharya (Unexpected Films); and a Brighton-based TV comedy sketch. Following her success at Brighton's Fringe last year, where she was nominated for Best Female Performer in the one-woman show, Betsy: Wisdom of a Brighton Whore. Rachel brought TIPS, an audience-interactive play that she directed, co-wrote and produced to Brighton Fringe 2014. 
2012 The Last Lunch cast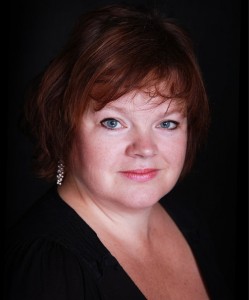 Claire Denham (Jean) studied drama at Hull University and was one third of Theatre Cocktail- an all women's theatre group who toured the country. She is returning to the stage after more than 20 years maternity leave and is delighted to be back! She is represented by Elaine Murphy Associates.
Kate Darach (Julie) is a writer, actor and theatre maker based in Brighton. She recently wrote and performed her first one-person show, Moon Tales, which was a SUTC co-production, at Exeter St Hall (Brighton Fringe 2015, shortlisted for Best New Play, and winner of an Argus Angel Award) and recently as a site-specific promenade performance at ONCA. She played Julie in The Last Lunch 2013 and is also a trainee midwife in real life. She studied acting at CityLit and playwriting at New Writing South. Previous productions include A Funeral for Lost Species (Brighton Fringe 2011), Soundcatcher (House of Fairytales festival, 2009), The Laramie Project (CityLit, 2008) & Hamlet (Tokyo International Players). She has devised & facilitated theatre workshops at schools, festivals & green spaces, specialising in the wrangle between creating & getting her creations to share nicely.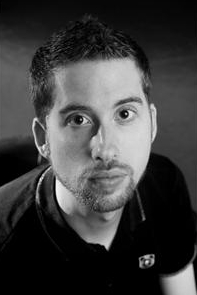 Robin Hodges (Mark) enjoys swimming and karate, and has worked alongside the greats, inc Scorcese, and Dame Edna Everage, playing the voice of her husband's prostate condition. Despite being plagued by his career-long professional question to himself ("Beard on or beard off?") he has pushed back the boundaries of what is seen as appropriate on stage, kissing anything in sight, and nay-saying his on-stage father's ill-founded attempts at empathy.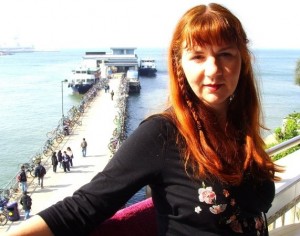 Wendy Quelch (Maddy) knows her mind and only does stuff that works for her. She's traveled a total of 14,000 miles & moved 14 times since the start of rehearsals, and likes playing tough women who eat anything,…anything at all. She is expecting to win gold in the new Olympic Sport of Smartphone-Use, having developed an extra opposing thumb, which she uses to great effect on any lucky star who Fb-friends her.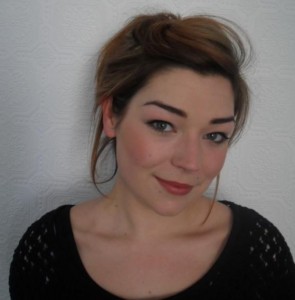 Sophie Knighton (Hannah) has developed a passion for performing since studying Theatre Studies and Dance. Her previous work in The Brighton Fringe Festival was in 2008, in the production of 'Spreading Her Thinly' – (Whoseshoes Productions). Sophie will be starting a foundation course in acting later this year at The Academy of Creative Arts, Brighton. Sophie's open, attentive and eager to try new experiences, in order to enrich her acting skills.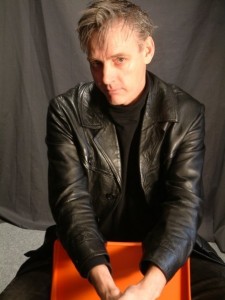 Simon Scardanelli (Pete) is a rock star of many many years and deep reknown. He writes and sings his own songs, which are mainly aimed at the hard left, and is suspected to be the father to Sue Lawley's love-child. His passion for fruit is only just topped by his collection of amusing pop industry anecdotes, which he refuses to share, in case they get worn out. Simon also provided exquisite improvised music for Jonathan Brown in his shows "Iron John" and "Je Suis; A Fools Guide to Cliff Edges", in 2015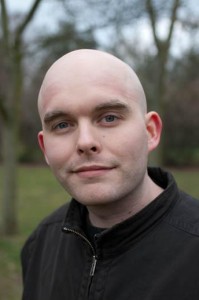 Owen Ford (Dave) has played a very friendly and amenable zombie since leaving the state education system. He loves blood, drinking it by the bucket. Many people admire his ultra-speedy line learning, and unabashed use of the word c**t. It is just sad that he has to die, again.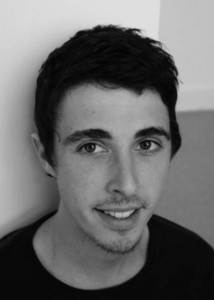 Zeff Sherriff (Andy) Zeff has been driving tractors since his childhood, mastering the gears of the famously tricky Massey Ferguson 6000 series by the age of 5. His large hands make him ideal for handling large scripts, and his close relationships with animals has always landed him some big parts in certain quarters of the film industry. Zeff also plays Sol in the 2015 Staged reading of "A Good Jew" in November 2015 at JW3.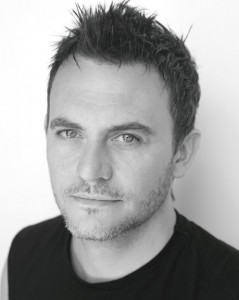 Brad Glen (Sam) On graduating from ACT in Brighton, Brad began smashing things up, destroying his own entire collection of Rage against the Machine cd's in one short night's rampage. He immediately replaced the lot with 2 box sets, one of Tchaikovsky's symphonies, and the other (a smaller collection) The Best of The Smiths. He has played some tough cookies in his time, but toughest was Mrs Medlock in The Secret Garden where he met his wife, Kate Winslet who was playing Ben Weatherstaff. Together they went on to buy up the entire cast of Game of Thrones, whom they now keep on their shared ranch in Texas.
Technical Operator: Daniel Stevens. Daniel has worked with NVT for several years, and really knows his arse from his elbow in the world of IT, sound, lights, and the such. We have been extremely lucky to have him on board for the whole tour, (except Devon, when the bloody part-timer's swanning off to some Solstice do at Stone 'Enge)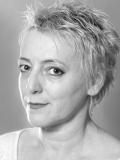 Denise Evans (director, Licence) Denise has been performing in physical and ensemble theatre since the early 1980's with companies including Fusion Theatre, (co-founded with George Dillon), Kaboodle Productions (actor-manager 1986-1994), Volcano Theatre, Vital Theatre and Boilerhouse. She played Jocasta in Tom Morris's production of Oedipus at BAC and recently appeared as Kathy Acker in Johny Brown's Mariner at Glasgow's Citizen's Theatre. She played Medea for Tanushka Marah's original production at the Jerwood Space, London for The Young Vic Theatre. This production later toured Britain and featured at the International Festival of Greek Theatre in Cyprus and the Butrinti Festival in Albania. Denise also teaches performance skills specializing in voice work, and is a qualified fitness instructor.
Manchester Umbrella Theatre, British Summer School of Mime with Mike Alfreds, Workshop training includes – Monika Pagneaux, Frankie Armstrong, Bim Mason, Trestle Theatre, Josette Bushelle-Mingo, John Wright, Nancy Meckler, Katie Mitchell, Mladen Materic, Emlyn Claid, Lois Weaver, Anna Helena Maclean.
BEST ACTRESS (nom) Liverpool Daily Post & Echo Awards for A View From the Bridge
BEST ACTRESS (nom) Manchester Evening News North West Theatre Awards for Decadence
BEST ACTRESS NSDF Sunday Times Theatre Awards for Decadence As a performer, Denise worked for three years with Boilerhouse as Associate Artist. Denise spent seven years as actor-manager with Kaboodle Productions Ltd., touring nationally and internationally with over twenty productions and projects, including devised work, impro, physical theatre, mask, music-theatre and teaching work to a varied audience. Directors included Lee Beagley, Paddy Cuneen, Josette Bushell-Mingo, Rikki Tarascas. As a director, Denise has guest directed for all of Company:Collisions recent work, including Le Petit Mort and Nothing Left to Lose. Denise directed Mary of No Man's Land for Company:Collisions and most recently directed Sarah Leaver's Memoirs of a Hermaphrodite and George Dillon's new show for Vital Theatre, The Man Who Was Hamlet.